---
Bruce Berry's Web Page
CLICK TO VIEW IN SPANISH
Background , Employment, Education and Resume , Special Projects , ...UFO's , Hobbies, TV's And Music


Hello, my name is Bruce Berry and welcome to my Web Page. I was born on September 21st in Santa Monica, California. I graduated from Sunset High School in Dallas, Texas, and enlisted for three years in the United States Marine Corps. I have a true love of the Hispanic culture and the Southwestern United States. My favorite time of the day is the early morning hours; in addition, I have a great love for dogs, especially my ole' "scrunchy faced" Bull Dog, Gypsy!!!

















I have worked for the National Park Service as a Trail Crew Leader at Carlsbad Caverns National Park, Guadalupe Mountains National Park, Redwood National Park, Big Bend National Park and Congaree Swamp National Monument. Also, I have been employed as a Lab Assistant in the computer lab while attending Central Carolina Technical College in Sumter, South Carolina, a growing city near the state capital of Columbia and as a Customer Support Technician with MIS at Richland Memorial Hospital in Columbia, South Carolina. Currently I am employed as a Network Specialist with Computer Resources and Telecommunication at the University of South Carolina School of Medicine. My major field of study is Computer Technology with an emphasis in Telecommunications and Multimedia. I am also taking Spanish and very involved with our Club de Español.
To view my interactive multimedia resume, click on the Shockwave button below.
BEST VIEWED AT 800X600 RESOLUTION....

Netscape Navigator


A couple of special projects that I am proud to have been a part of has been, initiating the "Adopt A Trail" program at Big Bend National Park and assisting my college with the "Habitat For Humanity" program and performing in a play entitled "Our House" for visiting college students involved with the construction project.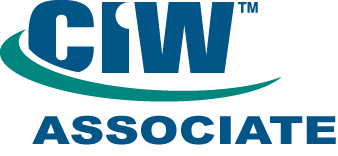 I have completed the CompTia A+, CompTia Network+, CompTia i-Net+, CompTia Server+, and the CIW Associate Certifications. Currently I am reading the biography of Tuesday Weld, "Pretty Poison."



To check out my Director 6 movie, "Incident On The Rio Grande," click on the Shockwave button below. The movie is about a UFO experience in the Big Bend Country of Southwest Texas! Also, I spent several weeks in Roswell, New Mexico talking to people and snooping around about the alien spacecraft crash of 1947. I heard some very interesting stories from an individual who worked at the old airbase where the spacecraft was kept for awhile.

BEST VIEWED AT 800X600 RESOLUTION....

Netscape Navigator



I will conclude by giving a bit of information on my hobbies, favorite classic television programs and musical tastes...My hobbies include backpacking, weightlifting and bicycling. My favorite classic television programs are Leave It to Beaver and The Many Loves of Dobie Gillis. My musical interests are in Latin Jazz, Cumbia and Salsa Music. My all time favorite group is the Beach Boys, and Doo-Wop groups always have a special place in my heart.
I hope that you have enjoyed visiting my Web Page. Please feel free to email me on any subject of interest. Adiós!


If you have comments or suggestions, email me at
Please don't forget to sign my guest book!!!
This was a Scrunchy-Faced Bulldog production
---